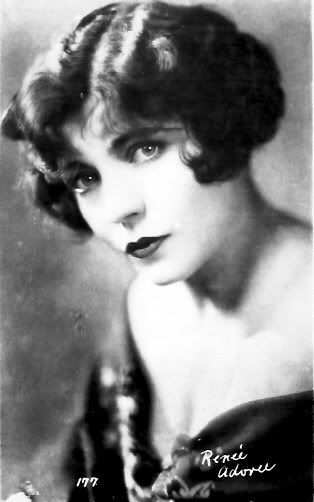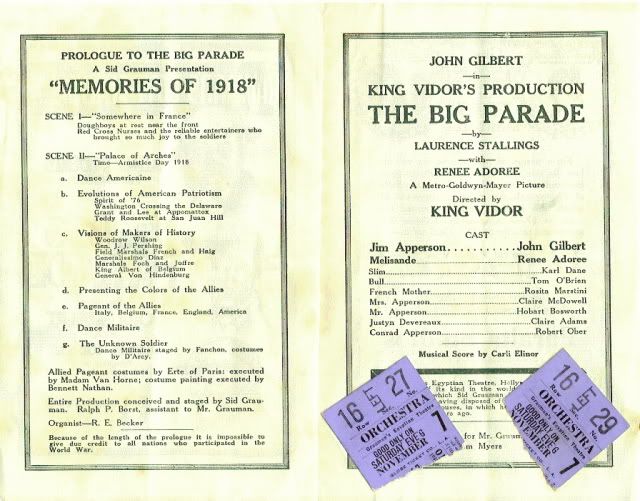 Igazából "csak"
Renée Adorée
után kutakodtam, amikor rátaláltam erre a régi reklámkiadványra. Renée-t az 1927-es
Mr. Wu
-ban pillantottam meg életemben először, miközben a filmhez a magyar felíratot készítettem. Bár a filmnek nincs túl sok köze a blog-hoz, azért áttételesen mégis csak akad. A
Mr. Wu
-ban ugyanis két szerepet is játszik az ezerarcú
Lon Chaney
!
Renée azonban nem csak a
Mr. Wu
-ban dolgozhatott együtt Chaney-vel, hanem az 1926-ban vetített
The Blackbird
-ben és a
The Show
-ban is (1927) Mind a két filmet
Tod Browning
rendezte ugyebár...
Szegény lányt a tuberkolózis vitte el nem sokkal a 35. születésnapja után, 1935 október 5-én.
Hogy akkor miért vannak itt ezek a képek? Nem is tudom... A
Big Parade
egy romantikus háborús dráma, még életemben nem láttam, valószínűleg nem is fogom.
De ki tudja??? ;)